Em 31 de outubro de 1975
foi lançado o tema Bohemian Rapsody dos QUEEN.
Este tema fantástico é formado por três partes principais:
um segmento de balada que termina com um solo de guitarra,
uma passagem operática e uma secção de hard rock.
Quanto à composição, o tema consiste em seis secções:
1. introdução
2. balada
3. solo de guitarra
4. ópera
5. hard rock
6. conclusão
Um formato com mudanças abruptas de estilo, tom e andamento,
que não era comum em músicas de rock.
Freddie Mercury escreveu a maior parte de Bohemian Rhapsody 
em sua casa,no oeste de Londres. Aliás, começou a desenvolver
o tema já no final da década de 1960.
* * *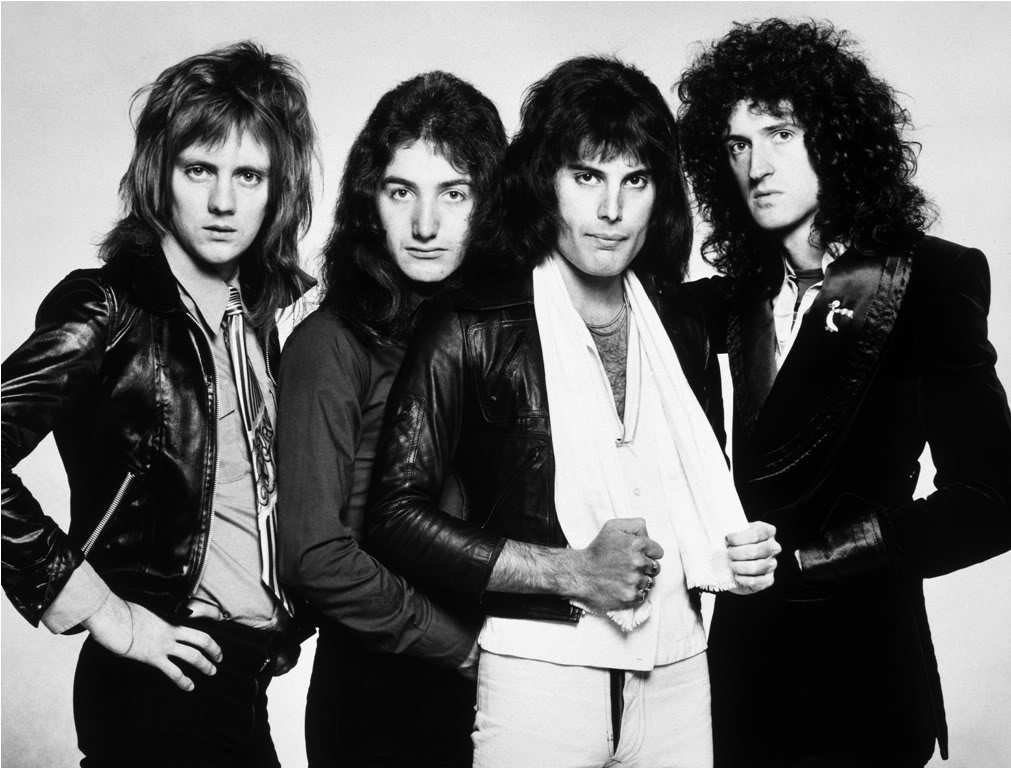 * * * 
O jornal The New York Times comentou que "a característica mais distintiva da música é a letra fatalista". Freddie Mercury recusou-se a explicar a sua composição, dizendo apenas que se tratava de relacionamentos; a banda ainda protege o segredo da música, apesar de Brian May apoiar ideias que sugerem que o tema possui referências veladas a traumas pessoais de Freddie Mercury, relembrando que "Freddie era uma pessoa muito complexa: irreverente e engraçada no exterior, mas escondia inseguranças e problemas com sua vida e sua infância. Ele nunca explicou a letra, mas eu acho que ele colocou muito de si mesmo naquela música" 
Num documentário da BBC Three sobre o making of de Bohemian Rhapsody, Roger Taylor afirmou que o verdadeiro significado da música é "bastante auto-explicativo, apenas com um pouco de nonsense no meio".
* * *
"Is this the real life?
Is this just fantasy?
Caught in a landslide,
No escape from reality.

Open your eyes,
Look up to the skies and see,
I'm just a poor boy, I need no sympathy,
Because I'm easy come, easy go,
Little high, little low,
Anyway the wind blows doesn't really matter to me, to me.

Mama, just killed a man,
Put a gun against his head,
Pulled my trigger, now he's dead.
Mama, life had just begun,
But now I've gone and thrown it all away.

Mama, ooh,
Didn't mean to make you cry,
If I'm not back again this time tomorrow,
Carry on, carry on as if nothing really matters.

Too late, my time has come,
Sent shivers down my spine,
Body's aching all the time.
Goodbye, everybody, I've got to go,
Gotta leave you all behind and face the truth.

Mama, ooh (anyway the wind blows),
I don't wanna die,
I sometimes wish I'd never been born at all.

I see a little silhouetto of a man,
Scaramouche, Scaramouche, will you do the Fandango?
Thunderbolt and lightning,
Very, very frightening me.
(Galileo) Galileo.
(Galileo) Galileo,
Galileo Figaro
Magnifico.

I'm just a poor boy, nobody loves me.
He's just a poor boy from a poor family,
Spare him his life from this monstrosity.

Easy come, easy go, will you let me go?
Bismillah! No, we will not let you go. (Let him go!)
Bismillah! We will not let you go. (Let him go!)
Bismillah! We will not let you go. (Let me go!)
Will not let you go. (Let me go!)
Never, never let you go
Never let me go, oh.
No, no, no, no, no, no, no.
Oh, mama mia, mama mia (Mama mia, let me go.)
Beelzebub has a devil put aside for me, for me, for me.

So you think you can stone me and spit in my eye?
So you think you can love me and leave me to die?
Oh, baby, can't do this to me, baby,
Just gotta get out, just gotta get right outta here.

(Oh, yeah, oh yeah)

Nothing really matters,
Anyone can see,
Nothing really matters,
Nothing really matters to me.

Anyway the wind blows."
Bohemian Rapsody, QUEEN, 1975
* * * 

Queen - Bohemian Rhapsody (Official Video)
* * * 
"I'm going to shatter some illusions," he smiles. "It was just one of those pieces I wrote for the album: just writing my batch of songs. In its early stages I almost rejected it, but then it grew. We started deciding on a single about halfway through. There were a few contenders - we were thinking of 'The Prophet's Song' at one point - but then 'Bohemian Rhapsody' seemed the one. There was a time when the others wanted to chop it around a bit, but I refused. If it was going to be released, it would be in its entirety. We knew it was very risky, but we had so much confidence in that song - I did anyway. I felt, underneath it all, that if it was successful it would earn a lot of respect."
He takes a fresh breath and continues. "People were all going, You're joking, they'll never play it, you'll only hear the first few bars and then they'll fade it out. We had numerous rows. EMI were shocked - A six-minute single? You must be joking! The same in America - Oh, you just got away with it in Britain."
Freddie Mercury, in "Mercury Rising: The Queen Interview by Jonh Ingham", 1976